How to Determine the Legitimacy of a MATLAB Homework Helper Service
May 19, 2023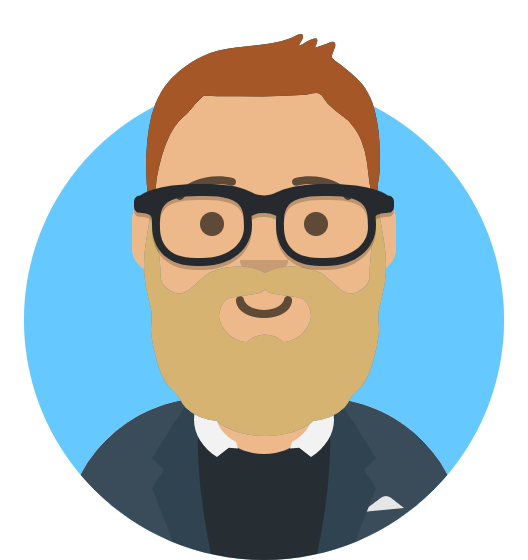 Benjamin Gilbert
United Kingdom
MATLAB
Benjamin Gilbert is an experienced academic writer with a deep understanding of MATLAB and its applications. With a passion for assisting students, John provides valuable insights into evaluating the legitimacy of MATLAB homework helper services.
In the current digital era, getting outside help with MATLAB assignments has grown in popularity. To guarantee your academic success, it is essential to use caution and pick a reputable and legitimate homework helper service. It can be difficult to distinguish between reliable and potentially fraudulent providers given the abundance of online platforms available. This blog post aims to empower you to make an informed decision and select a service that meets your needs by thoroughly evaluating the reliability of a MATLAB homework helper service.
1. Verify the Service's Reputation:
Conducting in-depth research on the reputation and credibility of a MATLAB homework helper service is the first step in determining its legitimacy. Look for reviews, endorsements, or comments from previous customers. To fully understand the service's track record, it is advised to consult several sources, such as online forums, review websites, or social media platforms. Positive feedback and a solid user base are indicators of reliable service. During your research, pay close attention to any recurring themes or issues that clients brought up.
2. Assess the Website:
You can learn a lot about the reliability of a MATLAB homework helper service from its website. Here are some important signs to take into account:
Professional Appearance: A trustworthy service will have a well-designed website that reflects professionalism and attention to detail. Watch out for grammar mistakes, broken links, or improper formatting as these can be warning signs of a shady service.
Contact Information: Reputable services offer easy-to-find contact details, such as a working phone number, email address, and physical address. Take note of this information and get in touch with them to confirm their responsiveness and desire to help.
Transparent Policies: Verify that the service's terms of service, privacy policy, refund policy, and any other pertinent policies are all clearly stated. A service's dedication to professionalism and customer satisfaction can be seen in its policies, which are transparent.
3. Evaluate Communication Channels:
Consider Communication Channels For efficient collaboration and support, a MATLAB homework helper service's communication channels are essential. Think about the following elements:
Prompt Responses: Assess the service's response time by contacting them via email or another available communication method. A reliable service will typically respond in a timely manner, demonstrating their dedication to providing customer support.
Expertise and Clarity: Talk with the customer service representative and bring up pertinent issues regarding their background, credentials, and MATLAB knowledge. Genuine services will have knowledgeable experts who can give thorough and understandable answers, demonstrating their mastery of the subject.
4. Request Sample Work:
Request a sample of their prior work or a demonstration of their MATLAB proficiency in order to evaluate the service's quality. A trustworthy MATLAB homework assistance service will be eager to demonstrate their skills and offer examples of the work they have done for other customers. Examine these samples very carefully for precision, clarity, and adherence to academic standards. Pay close attention to how the code is organized, whether the documentation is adequate, and how well-rounded the solutions are. You'll be able to gauge the service's proficiency and their capacity to produce work that satisfies your academic requirements from this.
5. Payment Security:
Confirm that the MATLAB homework assistance service prioritizes safe payment procedures and safeguards your personal and financial data. Reputable payment gateways or systems that provide encryption and other security measures to protect your personal and financial data are used by legitimate services. Examine the website for signs that it is secure, such as SSL (Secure Sockets Layer) certificates or trust seals. These precautions show how seriously the service takes your privacy and security. Avoid providing sensitive financial information to services that lack adequate security measures.
6. Check for Plagiarism and Originality:
A reliable MATLAB homework assistance service should ensure that all work is original and free of plagiarism. Ask them about their strategy for preventing and detecting plagiarism. Reputable services will take precautions to guarantee that the assignments they provide are genuine and original. To check for any instances of plagiarism, they should have access to plagiarism detection software and adhere to a strict quality control procedure. Inquire about their policies on plagiarism and how they deal with any potential problems. A company that values academic honesty will be open about its dedication to providing unique content. Avoid using services that do not prioritize or address the issue of plagiarism as doing so could seriously harm your academic progress.
7. Evaluate Pricing and Payment Methods:
Even though price shouldn't be the only criterion, it's still vital to consider the MATLAB homework helper service's pricing policy. To get a sense of the market rate, compare the costs of the various services. Services that offer their services for a significant discount should be avoided because they might be deceptive or low-quality. Legitimate services should also have upfront pricing without additional costs or unexpected price increases.
Reputable services provide safe and well-known payment options for customers to use. Look for services that accept payments through reputable payment gateways, credit cards, or other trusted platforms like PayPal. Avoid using services that only accept strange or shady payment methods.
8. Check for Confidentiality and Data Protection:
Confidentiality is paramount when using a MATLAB homework helper service. The security of your personal data and assignment specifics will be a top priority for legitimate services. Choose a service that guarantees that your information won't be shared with third parties without your permission and that it has a strict confidentiality policy in place. To guard against unauthorized access or data breaches, they should also have security measures in place.
9. Consider Turnaround Time and Delivery:
Reputable MATLAB homework assistance services will have reasonable turnaround times for finishing assignments. Services that guarantee incredibly quick delivery times and seem too good to be true should be avoided. While finishing your assignment in a reasonable amount of time is important, good work frequently takes time. With the service, go over the anticipated delivery date and make sure they can meet your deadlines without sacrificing the caliber of the work.
10. Review and Testimonial Section:
Examining customer reviews and ratings on reliable websites like Trustpilot and Sitejabber is an important step in determining the reliability of a MATLAB homework helper service. Customers can use these platforms to share their opinions and rate the services they have used. Here are some tips for making effective use of these review platforms:
Trustpilot: Look up the MATLAB homework helper service you're thinking of using on Trustpilot. Look at the overall score and peruse the testimonials left by previous customers. To get a full picture of the service's virtues and flaws, pay attention to both positive and negative reviews. Genuine businesses frequently have a history of receiving mostly favorable Trustpilot reviews.
Sitejabber: Perform a similar search for the service at Sitejabber. Examine the overall rating and read the in-depth customer reviews and comments. By allowing users to give a more thorough evaluation of their experiences, Sitejabber helps users shed light on the legitimacy and dependability of the service.
Examine Patterns: As you read reviews, keep an eye out for any patterns or recurrent themes. A good indicator is consistent praise for the service's professionalism, knowledge, and timeliness. On the other hand, numerous unfavorable reviews pointing out problems like plagiarism, inadequate communication, or missed deadlines should cause alarm.
Consider the Overall Rating: Pay attention to how the service is rated overall on these platforms. A high rating and a sizable number of favorable reviews suggest greater likelihood of legitimacy and patron satisfaction.
Verify Authenticity: Remember that not all reviews are necessarily accurate. Seek out reviews that are thorough and offer specific examples and experiences. If there are an excessive number of unconvincingly positive or negative reviews, proceed with caution.
You can gain insights from actual customers and determine the legitimacy and dependability of the MATLAB homework helper service you are considering by reading reviews and ratings on websites like Trustpilot and Sitejabber.
Conclusion:
To ensure the caliber, originality, and prompt completion of your assignments, it is essential to select a reliable MATLAB homework helper service. You can choose a service that satisfies your needs by taking into account aspects like reputation, website evaluation, communication channels, expertise, pricing, confidentiality, turnaround time, and seeking recommendations. In order to avoid potential scams or subpar services, keep in mind to exercise diligence and caution during the evaluation process. Not only will a reputable and trustworthy service help you with your MATLAB assignments, but it will also help you succeed academically.